My Halloween Mantle is up!! I have lots of pictures and lots of details about my recently found objects.
The candelabra have been on a shelf in my store room for over 7 years. They are silver, so they had the perfect tarnished patina for this vignette! The vinyl chandelier on the mirror was 1/2 price at Hobby Lobby, costing me $10.
I dressed up my newly painted built-ins too.
The compote holding the pumpkin was purchased for $.25 at the same garage sale I got the $10 dresser at. I love how Spanish moss just seems to add to the creepiness of it all.
The clock I got for $2 at a garage sale, and I
sprayed the oak finish on it black.
The candle with a flickering light in it was in the clearance section at Hobby Lobby for $4. The small mirror had a gold finish on it until I dabbed some ASCP old white with some dark wax on top. The mirror back I applied bleach to it then made some scratches in it with a fork.
The silver pumpkin was originally painted with Krylon foil metallic spray then I put a light wash
of water and ASCP in Granite, then wiped it off. I was going for a mercury glass look.
I think it looks pretty good!
I decorate my sofa table too.
The glass bottles came from Goodwill for $2 total and the labels my husband got for free.
The silver skull I have had for a few years.
The turtle shell we found in the woods behind our house, and I think it is a perfect fit for Halloween.
I picked up 3 glitter sculls for cheap at Goodwill!
I love the antlers, they kinda remind me of bones...
featured here: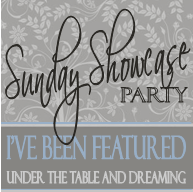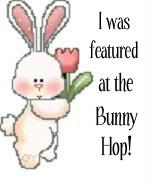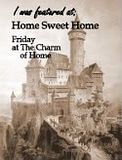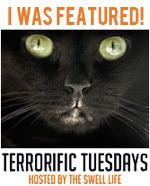 Linking to: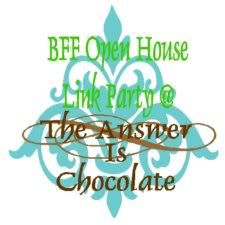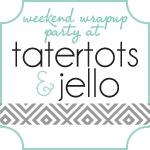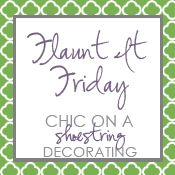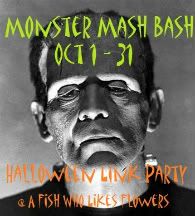 Featured on: